When the new OWIS Suntec campus first opened its doors in August of 2021, the enthusiasm shown by expat parents surpassed all expectations. Families have flocked to this international school campus, attracted by its convenient, centralised location, inclusive and welcoming environment, and inquiry-based learning approach.
OWIS Suntec has close to 180 students at the start of its second year, and the school recently added Grade 6 for the 2022-23 school year. As the school celebrates its first anniversary in August 2022, here's a look back at what the teachers and school leaders of this campus got right.
What Makes OWIS Suntec Such a Popular International School?
Families cite multiple reasons why they chose OWIS Suntec as their choice for preschool and primary education.
OWIS at Suntec offers a wealth of advantages, including:
An engaging, inquiry-based learning model
A convenient, centralised location
The inclusive, multicultural environment
Multiple choices of co-curricular activities
Ample opportunities for community involvement
Inquiry-Based Learning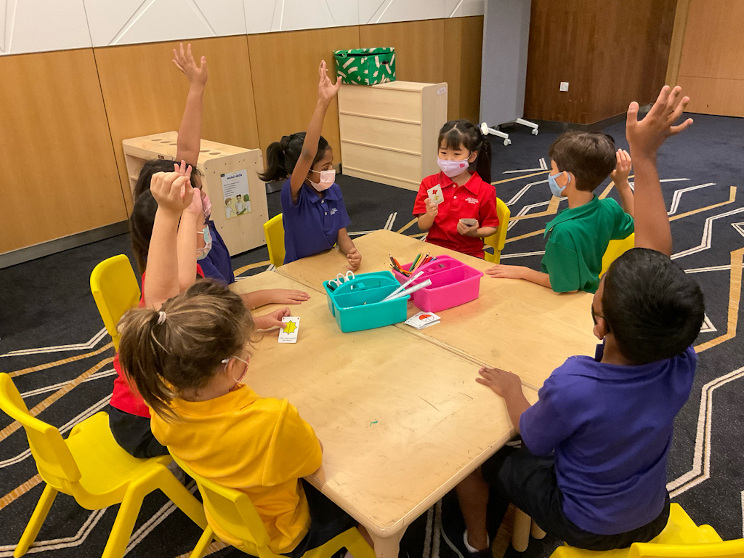 The Suntec campus of One World International School is a Candidate School for the International Baccalaureate Primary Years Programme (IB PYP) that encourages student-led learning. This curriculum encourages students to learn through exploration, inquiry, research, collaboration and agency. Activities are hands-on, and classrooms are spacious and accommodating.
Students who practise an inquiry-based approach learn to analyse and investigate a problem or question and then use creative problem-solving skills and critical thinking to find a resolution. Because they're more invested in finding answers, they become more engaged with the topic at hand. The benefits of this educational model are many and include:
Promoting a deeper understanding of the content
Making learning feel more personally rewarding
Encouraging students to be self-led
Effective in nearly every type of classroom
Accommodating a diverse range of learning styles
Children who engage in inquiry-based learning become better problem-solvers, more adept at critical thinking and more confident in their own abilities to analyse, reason and draw conclusions. The newly added Grade 6 at Suntec will follow the Modified Cambridge curriculum.
Centralised Location
The newest OWIS location is nestled conveniently in the heart of Singapore and surrounded by institutions such as the ArtScience Museum and Gardens by the Bay. This enables students to enjoy off-campus facilities and learning outside the classroom more easily. In their first year, Suntec students watched a symphony orchestra perform at the Esplanade, explored a Unit of Inquiry at the Botanic Gardens, and took to Haji Ali Lane to take in the local graffiti.
Inclusive, Diverse Environment
Since it was founded in 2008, One World International School has embraced diversity, striving to create a multicultural school community at its locations in Singapore. OWIS Suntec is a shining example of a multicultural environment where every student is valued and feels welcomed.
Co-Curricular Activities
Suntec's centralised location makes co-curricular activities much more accessible. Take the outings to SuperPark, for example. Students from the Suntec campus visit the nearby popular indoor entertainment centre for fun and physical activity. And then there are those nearby organisations, such as Centre Stage School of Arts, that visit the Suntec campus to provide lessons in the performing arts.
Involvement in the Community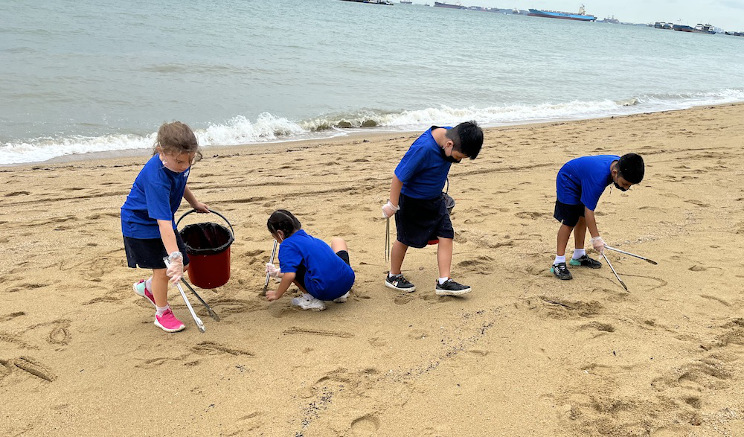 Being close to the Downtown Core and the Eastern part of Singapore has even more advantages, and they come in the way of community involvement. At the end of the school year in June 2022, students gave back to the community by assisting in a beach clean-up at East Coast Park. They also undertook different service projects with NGOs throughout the year.
Strong Parental Partnerships
The convenient location of OWIS Suntec makes it an easily accessible campus. During Book Week, parents could participate in the activities as 'mystery readers', and read aloud stories to their children's classes. The Grade 4 and 5 exhibition was another event when parents could come to the campus and support their children.
At One World International School, student agency has always played a significant role in the curriculum. Because of the location of the campus, students at OWIS Suntec have a distinct advantage when it comes to choosing avenues of learning that are engaging and of interest to them.
Would You Like to Join the OWIS Suntec Family?
Gaining popularity as a leading international school in Singapore, OWIS Suntec continues to delight the families it serves. If you would like to join the OWIS Suntec family of learners, contact OWIS today to schedule a tour of the innovative Suntec campus, or talk to a member of the admissions team today.