Finding a good school for your children isn't easy at the best of times. But it's even more difficult when you're searching in a new city or country. Aside from different education systems, it's almost impossible to find all the available schools – and to find information for each one and compare them all is an exercise in frustration!
As expats with two school-going children themselves, we are all too familiar with these roadblocks. Having experienced the international school search first hand, we decided to create a solution that removes all the confusion, information black spots and time-consuming googling. That's how the International Schools Database was born.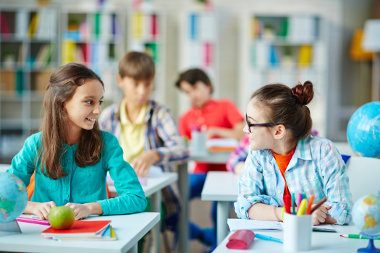 Find, Research and Compare International Schools
With the aim of helping expat parents locate top quality international schools for their children in their new homes, the International School Database is a one-stop shop for finding, researching and comparing schools in cities across the world.
Our ever-growing database lists every international school in cities from Abu Dhabi to Zurich. But it's more than just a directory listing; we contact every school personally to find out what parents really need to know, like:
How many students are in the school
What languages they teach
International curriculums on offer (e.g. International Baccalaureate)
Support systems for English as a foreign language
Special needs support programs
When your child can join (i.e. mid-way through an academic year)
What is the split between locals and foreigners
etc.
We've also made it easy to find exactly what you're looking for. You can filter by location within a city, your children's age, and of course school fees as well as various other important factors. Each school's listing includes full contact details, school policies, nationality information, extra-curricular activities, and much more. Everything you need to know is all under one roof, so you can make an informed decision on the best school for your children.
Gerardo and Andrea Robledillo