Children who attend a multicultural school have advantages that more traditional classrooms can't offer, including the development of advanced global awareness. Our world is a vast place, and even early learners can be taught to envision its scope. Through immersion in other languages and getting to know different manners of dress, traditions and religions, the students of One World International School (OWIS) learn to embrace diversity instead of fearing it. Having respect for those different from ourselves is a tremendous step toward global understanding and world peace. Come, be a part of the multicultural environment at OWIS, and discover just how alike we all are, despite our differences.
Multiculturalism Sparks Curiosity
One World International School comprises over 70 different nationalities, and students are encouraged to speak in their native tongues and celebrate their own culture and heritage while respecting others. As a school, we embrace the differences in our students, and we encourage children to welcome them in each other, as well.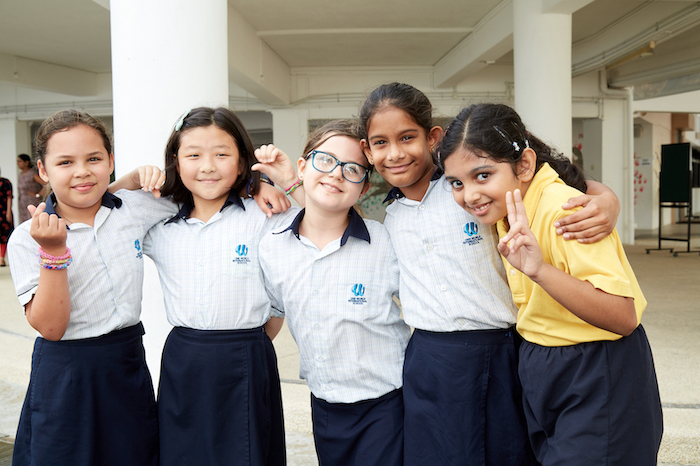 It's okay to ask questions and share interests across nationalities. In fact, doing so is a natural part of our curriculum. We want students to learn how the world works in faraway places. A diverse and multicultural student body is a solid first step.
Multiculturalism Teaches Inclusion
Children who learn to include others, instead of excluding them based upon how they dress, look, or speak, have already taken great strides in learning how to thrive in global communities. Inclusion is necessary for students to reach their full potential and to become happy, well-adjusted learners. The children who learn how to reach out and embrace someone who is very different from everyone they know will grow up having few enemies. The skills students learn as part of a diverse community are ones that will benefit them throughout life. These include:
Tact
Respect
Empathy
Kindness
Open-mindedness
Collaboration
If a student can reach across language barriers and still make that connection as a child, imagine how that skill will serve him later in life. At One World International School, our efforts to encourage diversity in all we do produce well-socialised students who become intelligent, inclusive adults — something the world needs now more than ever.
Multiculturalism Makes the World a Kinder Place
Kindness plays a vital role in today's world. Reaching out and drawing others in is the definition of kindness. At OWIS, we encourage all students to not only be kind but to work every day on improving their kindness quotients. This means learning to reach across barriers such as race and religion and love others for the many ways they're different from us and not just like us. It means putting ourselves out there and making the first gesture. It means risking rejection and overcoming fear to find the good in strangers.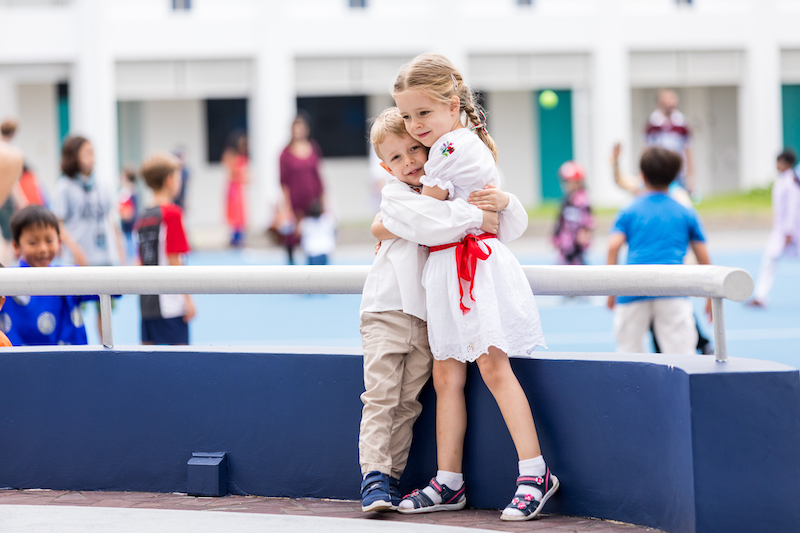 Kindness is a wonderful attribute of a successful leader. In fact, often, it's what sets a leader apart. At OWIS, we strive to teach kindness at every grade level, from our youngest pupils to our oldest students. Our multicultural environment encourages this skill and helps to develop it.
Consider One World International School Today
If you're looking for a school that will help your child learn more than just academics, consider enrolment at One World International School. We're a multicultural community. We're kind. And we offer internationally recognised curricula that benefit our international students.
Tomorrow's leaders are today's learners, so why not give your child the best opportunity to grow and evolve with peers from other nations? Widen their world when you apply for admission to One World International School in Singapore. Visit us online today for a virtual tour, and be sure to like and share us on social media.