Developing 21st Century Skills in Students
If your child is sitting inside a classroom today, there's a high possibility that he/she will work in a future career that has not yet been discovered. The current generation of students is sitting on the precipice of change, and they will become the leaders who will take us into the next era. However, in order to do that, they will need a fully developed set of 21st-century skills. But, what are these skills, and how can students learn them?
At One World International School, we believe that 21st-century skills will continue to play an important role in all of our lives, which is why we provide students with hands-on learning opportunities that allow them to develop these unique and valuable skills.
What are 21st Century Skills?
Previously, students worked on developing specific skill sets and understanding domain areas that they would need for their future careers. Today's students, however, will need a set of transferable skills that can be applied in nearly every setting in order to succeed. Many educational experts define 21st-century skills as competencies that must be mastered to collaborate effectively and problem solve in a global economy. Some examples of 21st-century skills include critical thinking, creativity, communication, adaptability, digital literacy and cross-cultural understanding.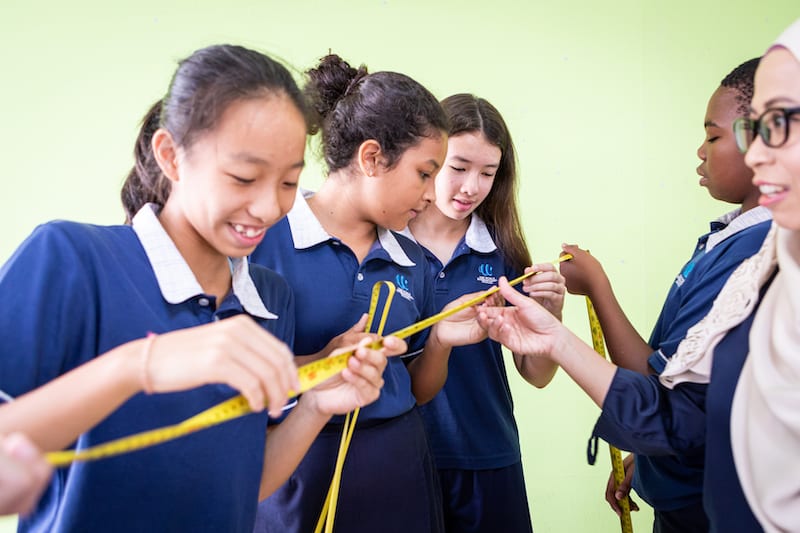 Choosing a Career in the 21st Century
When you were a student, you likely thought that you would select a career path and stay on that track throughout the duration of your professional life. Today's students, however, know that their careers will be fluid and they will not train for a specific job that they will have for decades. Given the fact that there are rapid technology changes and shifts in entire industries due to automation and outsourcing, students need to focus on developing a broad range of skills that can be applied in any professional setting. When your child receives a holistic education that focuses on 21st-century skill development, they will be flexible and adapt regardless of what life throws their way.
Changing the Educational Experience for Current and Future Learners
Around the world, educators realise that their students are not going to embark on a 25-year career in one position, one field or one industry. As such, they are beginning to change their approach to education to help prepare their students. In particular, teachers at international schools are aware of the need for a globally focused education. They realise and recognise that students need to have a global perspective and that their education needs to include academic, social and cultural elements. Teachers in international schools like OWIS, know that their students will need to be conscious and respectful of those around them and that they will need to understand how to collaborate with a diverse range of people.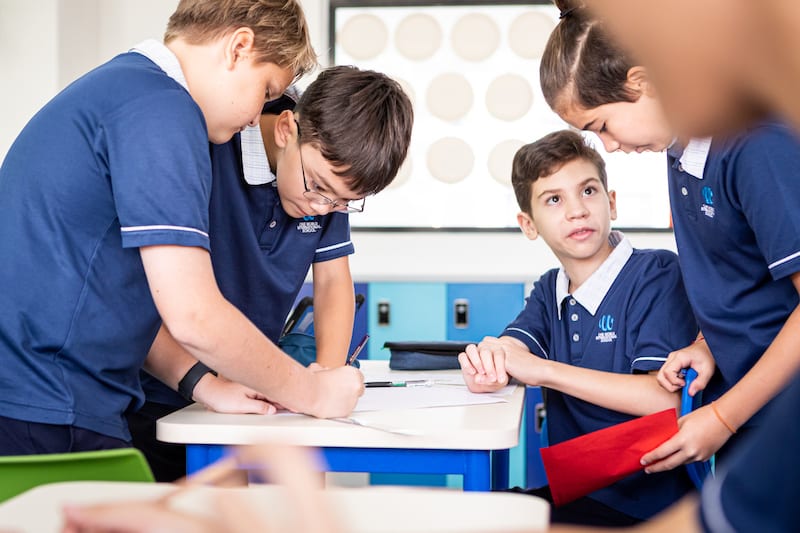 21st Century Skill Development at OWIS
At OWIS, our experienced and qualified teachers implement our internationally recognised curricula to help students develop the critical 21st-century skills that they will need in the future. Our inquiry-based model of learning allows us to naturally incorporate skills and competencies, such as creativity, critical thinking and collaboration. We provide students with the technology and experiential learning opportunities that they need to master these skills fully. They enjoy a well-rounded educational experience, in a multicultural school environment, in which they can offer up new ideas and take the initiative for their own learning. At the end of the day, all of our students are future-ready and are capable of taking on any challenge that they may face.
If you want your child to be in an interactive and engaging environment that will adequately prepare them to become a global leader, then OWIS can be the ideal school for you and your family. For more information about 21st-century skill development at OWIS, contact us today to set up a virtual school tour.