Moving to a new country is an exciting time for your family, but it's also a period of transition and adjustment. If you are relocating to Singapore, you will quickly discover that there are many different options for schools in the country. There are public schools, private schools and international schools. As a soon-to-be expatriate family, you should take the time to understand the differences between these types of schools and the benefits and disadvantages of each option.
One World International School has a valuable ebook that will provide you with all of the information you need to know about education in Singapore.
Adapting to a new country and a new school can be concerning for parents and students alike, but by selecting an international school in Singapore, your child will enjoy many opportunities for growth and development in a supportive, multicultural environment.
These are just a few of the merits of studying in an international school:
Your Child Will Benefit from an Internationally Recognised Curriculum
The transition from your native country to your new home will be made easier when you select an international school for your child that features an internationally recognised curriculum. For example, the International Baccalaureate Primary Years Programme (IB PYP) is used in 468 schools across 97 countries around the world. By selecting an international school that utilises the IB PYP, your child will seamlessly transition from their previous classroom into their new one.
Your Child Will be Surrounded by Multiculturalism
International schools tend to have a more diverse population than local public or private schools. The only exception is when an international school has a specific nationality focus. When your child enrols in an international school in their new country, they will interact with a diverse peer group. This will help them find common ground and discover the beauty in the differences between their friends.
Your Child Can Study Multiple Languages
International schools are renowned for their comprehensive curriculum programmes, many of which include multiple language courses. Your child will have a chance to learn a new language, and they may even be able to study the language of their host country. Language studies allow children to become global citizens, and will give them an opportunity to better immerse themselves in the culture of their new home.
Your Child Can Enjoy Many Facilities on Campus
In addition to promoting rigorous academic curriculum programmes designed to set students up for success, international schools also invest in their campus facilities. At an international school, your child will be able to utilise a variety of modern campus facilities, including outdoor learning spaces, facilities for the performance arts and athletic facilities. These campus features complement the curriculum programme and provide students with a well-rounded learning experience.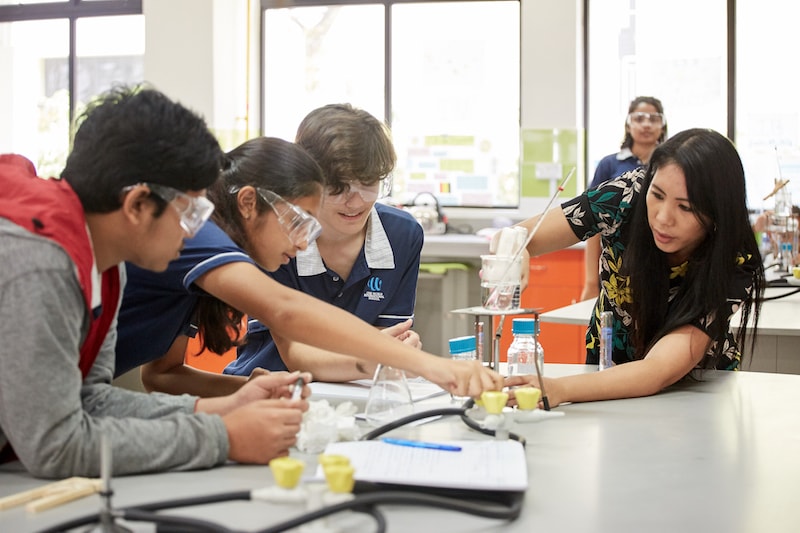 Your Child Will be Able to Participate in Additional Programmes
Another way that international schools supplement the curriculum programme is by offering extracurricular activities for students to participate in. These activities allow students to stay active, discover new interests and explore their passions. They include sports, the arts, music, dance and more. Your child will quickly find new friends who share their interests when they get involved in extracurricular activities at their new international school.
OWIS is an international school in Singapore with a renowned curriculum, multicultural student body and a state-of-the-art campus. Our teachers and administrators take pride in our value-based curriculum that emphasises the importance of kindness, compassion and empathy. Our students build a solid academic foundation while developing an appreciation and respect for people of all cultures and viewpoints.
If you'd like to know more about our teaching philosophy and how we prepare students for the future, schedule a virtual school tour with us.