The COVID-19 global pandemic presented everyone with unprecedented challenges. With Circuit Breaker in place, the school recognised that families may be faced with individual challenges, amongst which, financial or economic.
To proactively help with families facing these challenges, the school management put in place measures to help families in need to ease financial burdens that they currently face. Rather than paying a larger sum of fees in a semester, families can now choose to split the payment into two equal instalments. Families facing further challenges are encouraged to write in to the school and the management team is open to offer further help during this period of time.
In early May, the school launched their promotional fee of $19,900 for the Academic Year 2020 and 2021. Applicants will enjoy a waiver of $500 off the application fee, and a 50% off the $2,000 enrolment fee. This fee will be applicable until the end of the 2021 Academic Year. Keeping fees below the $20,000 mark is a way of helping families cope with the current economic situation, yet ensuring that the quality of learning is maintained at an equally high standard. The average international school fees in Singapore is around $26,000.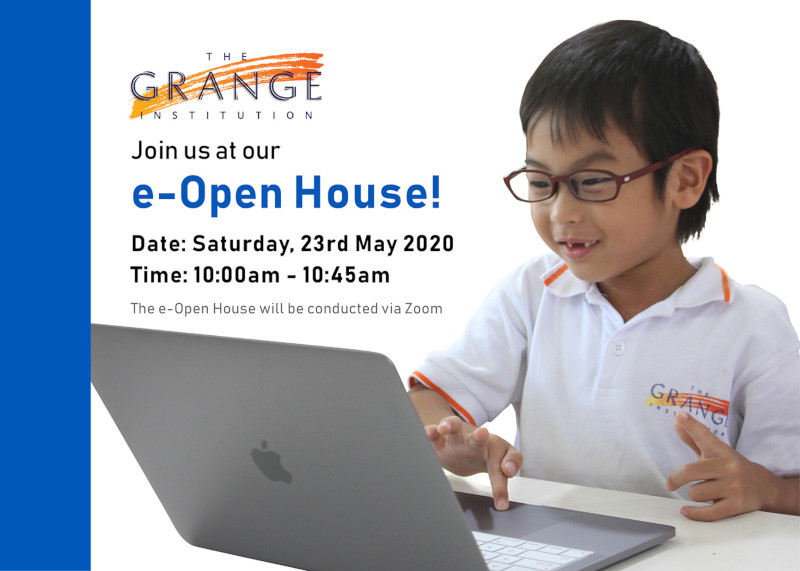 The Grange will be conducting an e-Open House on Saturday, 23 May 2020 at 10am. Hear from their Director of Schools, Ronald Stones OBE and Principal, Eugene Low, and learn more about The Grange's future-focused curriculum and their unique cre8tors-in-action educational philosophy. There will be an e-school tour and live Q&A session as well. Be sure to reserve a slot for this e-Open Day here: