3e International School, Beijing, understands of the significance of science as an integral foundation of early years education. With their namesake – 3e – representing core values of explore-experiment-express, their passion to foster creative thinkers and collaborative learners who continuously explore, boldly experiment and confidently express themselves aligns strongly with values synonymous of successful scientists.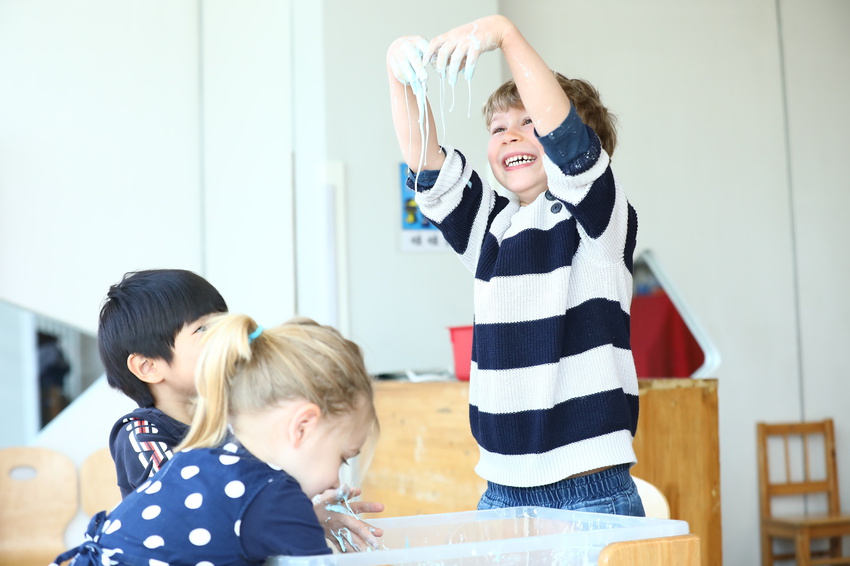 Through the study of diverse units of inquiry, and discovery during their inaugural 'Science Week', the school provides early years and elementary students with an extensive array of guided opportunities to predict, experiment and analyze life, physical and earth sciences through hands-on inquiry based learning.
Inquiry-Based Learning
Thematic Inquiry-based learning is an approach to learning that emphasizes the student's role in the learning process. Rather than the teacher telling the student what they need to know, the students are encouraged to explore the material, ask questions, and share their ideas. Using different approaches, students primarily learn through a hands-on approach that allows them to build knowledge, skills and understandings Instead of just memorizing facts and materials.
3e's Older Pre-Kindergarten students recently explored an engaging 'habitats' unit, studying mountains, grasslands, polar regions, wetlands, rainforests, deserts and urban and marine habitats. They investigated the living things that occupy these spaces and also looked at environmental protection.
Science Week Exhibits
As part of 3e's Science Week, children had the unique opportunity to interact with world-renowned science exhibits from the original Exploratorium science museum, in San Francisco, USA. Developed as a "library of experiments", these machines enable students to explore scientific phenomena at their own pace. Their goal, to support a culture of experimentation and collaboration, inspire curiosity and understanding, and stimulate fresh ideas.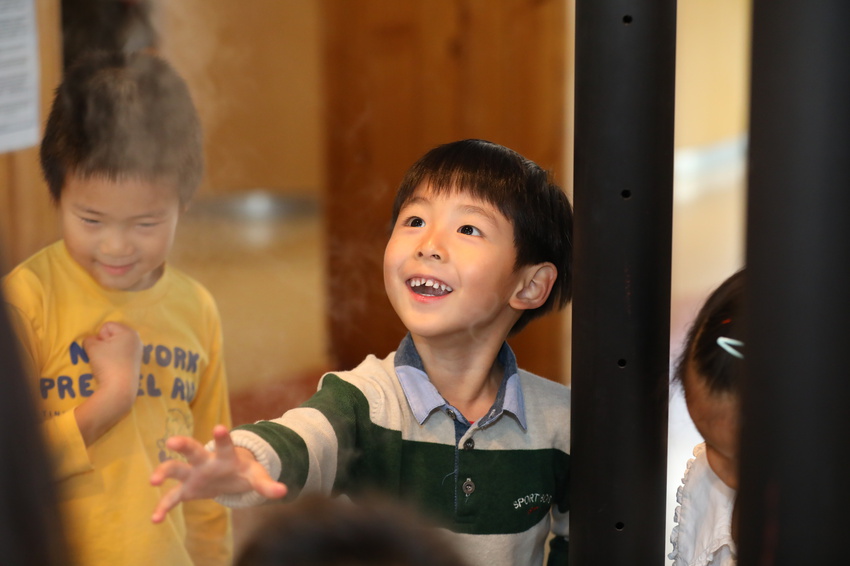 With four amazing pieces of equipment on site, the Early Years campus was transformed into an interactive science museum. The children marveled at these scientific anomalies, engaging their curiosity and asking questions.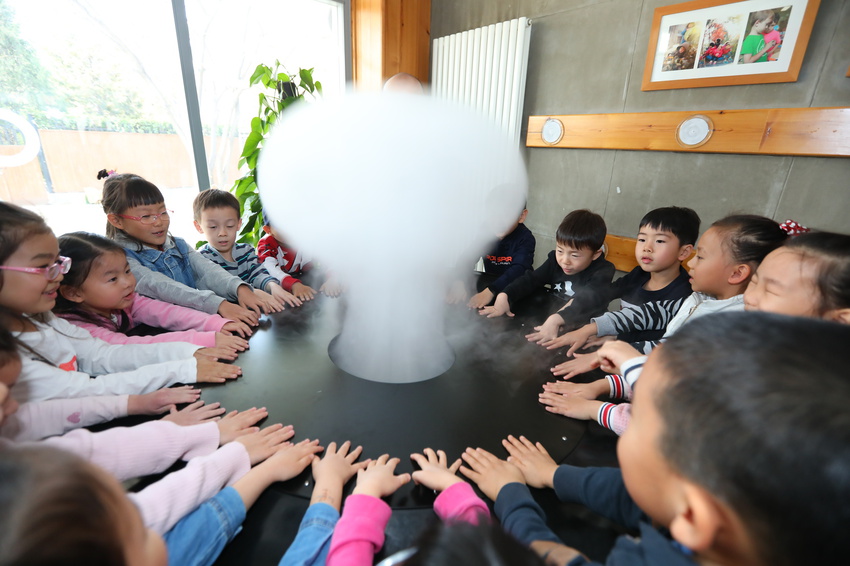 The exhibits included:
Bernoulli Blower – a levitating beach ball floats on an invisible stream of air, seemingly defying gravity
Cloud Ring Generator – forms a swirling pattern known as a vortex, sending a donut cloud up into the air
Tornado Machine - an ever-changing experience, observing the swirling airflow formations
Gravity Well - demonstrating Kepler's laws of planetary motion, as coins accelerate and decelerate before dropping into the center hole
Elementary Environmentalists
Becoming aware of and passionate about environment issues through Life Science from a young age builds curiosity, understanding and a strong respect for their role as part of humanity. 3e's Grade 4 & 5 students recently completed a research unit studying key global and China related environmental issues. Environmental study exposes students to look deeply at world issues, further understanding cause and effect and problem and solution relationships, essential foundations for scientific study.
Using a supportive, meaningful Inquiry-based approach, and exposure to a myriad of scientific phenomena through early years education, helps make science visible, touchable and accessible to young children, reinforcing classroom concepts, and solidifying real-life scientific experimentation into actual knowledge and experience.
As children build their life experiences, and learn to critically analyze their surroundings, materials, ideas and concepts, curiosity of how their world works builds vital foundations to last a lifetime.