Since 2005, 3e International School has grown to provide a first class dual-immersion language education for Early Years and Elementary students.
3e founder and CEO of the Jonathan K.S. Choi Foundation, Mr Gilbert Choy reflects
"Through the past 16 years, 3e continues to exceed my vision and expectations, delivering a balanced Chinese-Western education, continually evolving through innovation and best-practice"
.
In 2017, as an example of 3e's evolving innovation, and a solution to meet the changing needs of older 3e students, 3e International School's Elementary Program began a collaboration with the Lycée Français International Charles de Gaulle de Pekin (LFIP), also known as the French International School, commencing a successful co-campus and strategic partnership.
Four years on, the 3e-LFIP partnership continues to go from strength to strength. 3e Head of School, Mr Gary Bradshaw, meets weekly with LFIP Primary School Principal Ms Nathalie Maginot to plan and execute interactions between the two schools. He gives insight into the joint scope: "3e-LFIP's multitude of collaborative pedagogical interactions build upon our mutual strengths in cross-language literacy and deep cultural understandings in English, Chinese and French, enabling opportunities in language, music, science, art and sports. Meaningful interactions including cultural Chinese New Year, Halloween and Christmas festivities, academic science fairs, integrated art projects and community fundraising projects, and dodgeball and athletics sporting competitions not only enhance students' academic development, but also result in opportunities to build children's social-emotional and personal growth".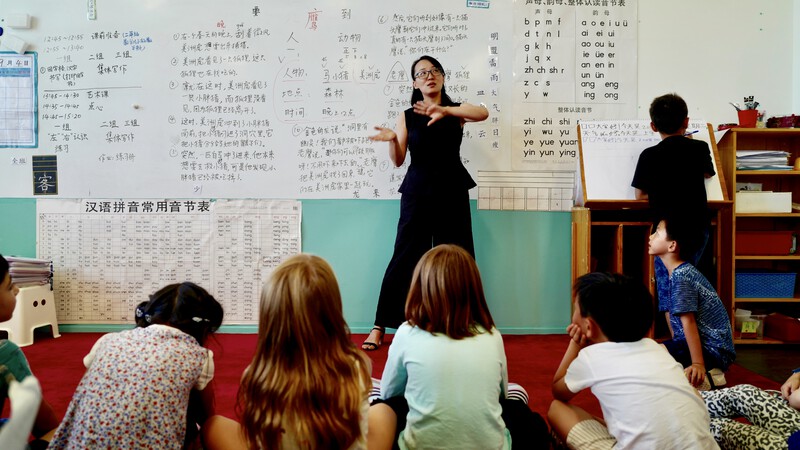 International schools in China are entrusted to provide students with education incorporating both Western and Chinese academic and cultural understanding. Knowledge of Chinese language and culture is fundamental to the 3e Elementary learning experience. Ms Zhang Ying, 3e Elementary Chinese Curriculum Coordinator and Teacher, explains, "We cannot just teach a Chinese language class and expect children to connect with the culture. It requires a fine balance of knowledge and experience to enable children to reach and retain a deep level of understanding. Our Chinese syllabus is aligned closely with the Chinese National language arts and maths curriculum. In addition, 3e children are guided through a myriad of current and historical experiences, using stories, traditional poetry, historical crafts, and cultural celebrations, to solidify their scaffolded knowledge and experience into a deep understanding and appreciation of Chinese history and culture."
Working closely with LFIP, and strongly supported by the French Embassy, 3e International School is also in planning to further extend and develop 3e's French language offering. The recent hiring of additional Chinese Second Language and English Second Language support staff, also further solidifies 3e International School's strong language arts program, enabling children of all language abilities the greatest success of bilingual and trilingual expression.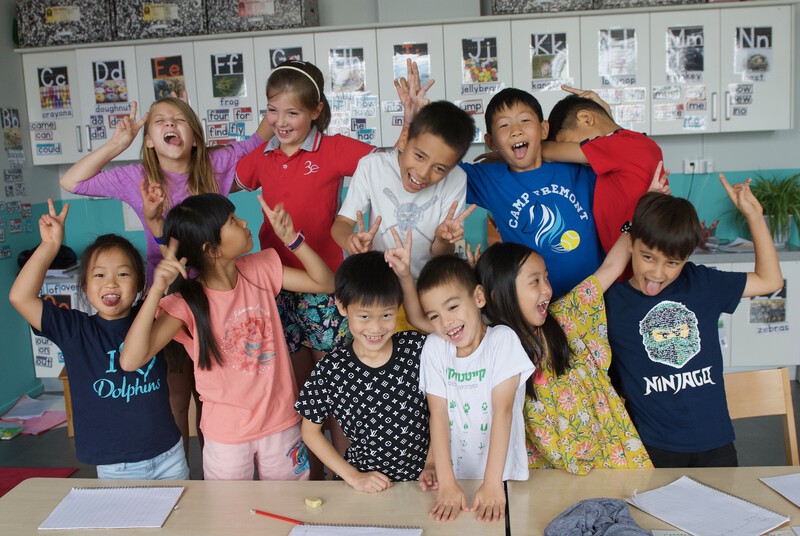 Long-term 3e parent, Mrs Joanne O'Connor, strongly agrees the 3e-LFIP partnership enhances her children's education experience, "My children, currently in Grades 2 and 4, have been with 3e since they were 2 years old. Whilst 3e has shaped them into confident and curious bilingual learners, the added partnership with LFIP provides even greater opportunities for their personal and academic development. It feels like the best of both worlds, consolidating 3e's personalized approach, with its long and proven history of excellence in bilingual education, within the diverse LFIP international environment. I regularly see the many benefits, drawing upon the strengths of both iconic international schools, and the seamless interactions between all staff and students. Each day my girls remain engaged, curious, and continually build confidence in their studies, their bilingual abilities and themselves, exactly what I want from a robust elementary program."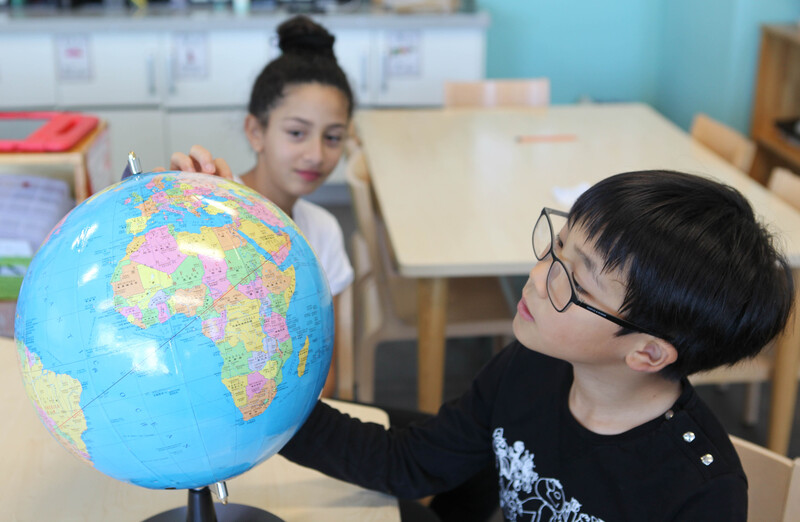 Mr Bradshaw concluded, "Children today are growing up in a complex, global society, where cross cultural interaction and understanding are far more prominent and necessary in the education process than they have ever been. Increasing globalization and migration around the world dictates that a visionary approach to education is needed. The partnership between 3e and LFIP adds an additional element, giving children the opportunity of further language and cultural understanding, thus exemplifying our mission of preparing children for a bright and successful future."