Find the best International School in
Singapore
Filtered by Montessori curriculum.
All the key information about the 2 International Schools with Montessori curriculum in Singapore: Extracurricular activies, if teachers are native, class sizes, fees, school bus availability, etc.
Enter your preferences and find the best international school in Singapore for your children.
There are 65 international schools in Singapore.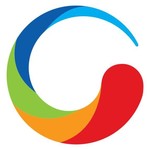 GIIS offers a premium international education to more than 3000 students (K-12) across its two campuses in Singapore. The wide range of curricula that we offer, our dedicated teachers, excellent results and hi-tech facilities make GIIS a great choice for students.
Curriculum

IB

, British, Indian, Montessori

Language of instruction

English

Ages

3 to 18

Yearly fees -

2023/2024

from:

SGD $13,686


to:

SGD $28,062

Your personal score
Curriculum

Montessori

Language of instruction

English

Ages

3 to 12

Yearly fees -

2023/2024

from:

SGD $10,400


to:

SGD $22,100

Your personal score