In Singapore, where the cost of living is high and a lot of value is placed on education, schooling can be expensive, particularly for parents who are relocating from another country. A scholarship can give students an opportunity to attend an international school in Singapore that will meet their educational needs. In addition, a merit scholarship can also give students the natural motivation that they need to succeed.
As you search for the right school for your child in Singapore, consider the fees at international schools in Singapore and the available scholarship programmes. By selecting a school with a wide variety of scholarships available, you increase the likelihood of your child receiving one of these beneficial grants.
What Can a Scholarship Mean at an International School in Singapore?
Even when an international school in Singapore offers a moderate fee structure, a scholarship can still be a financial benefit for families. This is what a scholarship could mean to you and your child:
A scholarship could off-set many of the costs associated with your child's education. Depending on the scholarship that your child receives, you could be compensated for between 10 and 80 percent of all educational fees.
A scholarship could provide your child with an opportunity to enjoy an immersive learning experience and benefit from a rigorous curriculum. When a scholarship opens the door to one of the best international schools in Singapore, your child is able to enjoy interactive classrooms, dynamic sports and arts spaces and innovative design and technology labs.
A scholarship could give your child a sense of pride and accomplishment that they would not otherwise have. In addition, a scholarship feels exclusive — it is something that they had to earn through hard work and effort. This can instil motivation in your child that will carry them through their primary years, secondary years and beyond.
A scholarship can be included in a college application. It could give your child the competitive edge they need to be accepted to one of the best universities.
Merits of Getting a Scholarship
A scholarship can be awarded to a student for a wide variety of reasons. For example, your child may be eligible for a merit scholarship if:
They have a proven track record of academic success. Students who prove themselves in the classroom may be eligible for specific types of scholarships that will off-set the cost of their education.
They have shown personal strength and development. Some scholarships are available based on the strength of character and are awarded to students who have demonstrated that they know how to be a leader in their homes, schools or communities.
They have succeeded as an athlete. Sports scholarships are available for students who have proven that they have superior athletic skills.
They have proven that they know how to work with technology and use it responsibly and resourcefully. Technology skills are becoming more important in the 21st century, so students who demonstrate good digital citizenship and add value with their technology skills may be eligible for scholarships.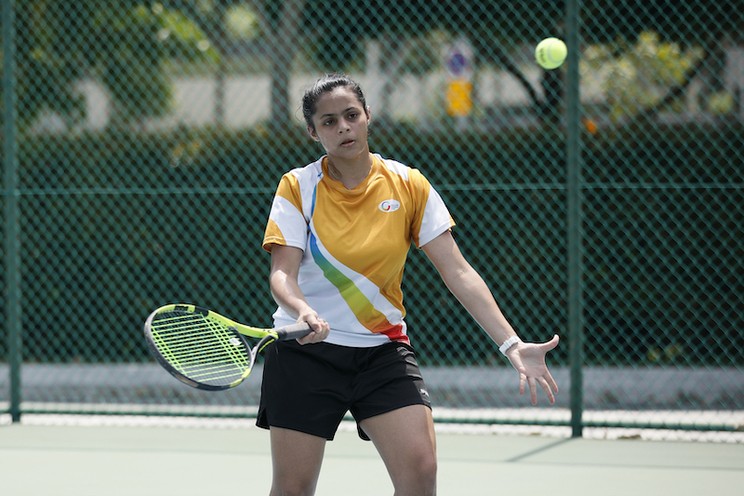 GIIS Offers a Wide Range of Scholarships for Students
At Global Indian International School (GIIS), we are proud to offer a variety of scholarships that help off-set the fees at international schools in Singapore. Our scholarships are awarded throughout the year, usually every three months. This allows us to provide many students (including new joiners) with scholarships that will benefit them in different ways.
Not only do we offer academic scholarships that are based on a student's achievements in the classroom, but we also offer scholarships for students who are gifted athletes or artists. In addition, some of our scholarships are awarded specifically to students who have financial needs and also have a proven academic track record, while others are available for students who have proven that they know how to balance their academic responsibilities and extracurricular activities.
Additional Benefits to Studying at GIIS
While our wide range of scholarship opportunities attract expatriate parents to GIIS, it's essential to recognise that there are many other benefits to studying at our international school, with 2 campuses in Singapore. Some of those benefits include:
Receiving a well-rounded education that includes academics, sports, music, performing and visual arts, community service, leadership roles and other worthy academic and non-academic pursuits.
Learning from experienced and qualified teachers. We recruit the highest quality staff with relevant certifications, who are passionate about teaching children.
Multiple international curricula like the IB Primary Years Programme (IB PYP), Cambridge Lower Secondary Programme (CLSP), Cambridge IGCSE, IB Diploma Programme (IB DP) along with the Indian CBSE curriculum.
Excellent 21st-century infrastructure. Our students have access to state-of-the-art technology that enhances their learning experience and provides them with the skills they need to succeed in a global economy.
At GIIS, we are proud to offer our students a wide range of scholarships, including several merit scholarship opportunities. Contact us today to to know more about GIIS and the scholarships that your child may be eligible for.