Our site at Brighton College International School Bangkok was closed on March 18th 2020, and since that date our pupils have continued their learning at home. It has been a truly extraordinary time to lead a school, so I'm happy to share some reflections of what we've learnt along the way.
1. Children are incredibly adaptable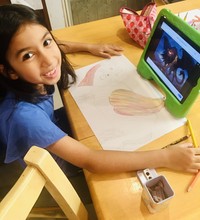 As soon as we were aware of the possibility of a site closure, our academic team pooled resources to ensure that children could continue their learning at home in a way that would suit their individual needs. For instance, how could we ensure continuation of EAL support or encourage our youngest children in learning through play? And how would we support our A Level pupils to maintain momentum as exams were cancelled and their studies become more in-depth?
In truth, we weren't sure how it would go. But I have been impressed since day one at the adaptability of our pupils to the current situation. With clear communication from staff, every pupil left school understanding that while many things will be different, we planned to keep teaching and learning as normal as possible. There would be a clear structure to their days and an open and constant dialogue between parents, pupils and teachers using technology platforms such as Google Classroom, Google Meet for 'live' interactions, Tapestry and ClasssDojo.
We have been extremely proud of how our pupils have adapted to the situation, and feel confident that they continue to progress despite the restrictions.
2. Supporting parents is crucial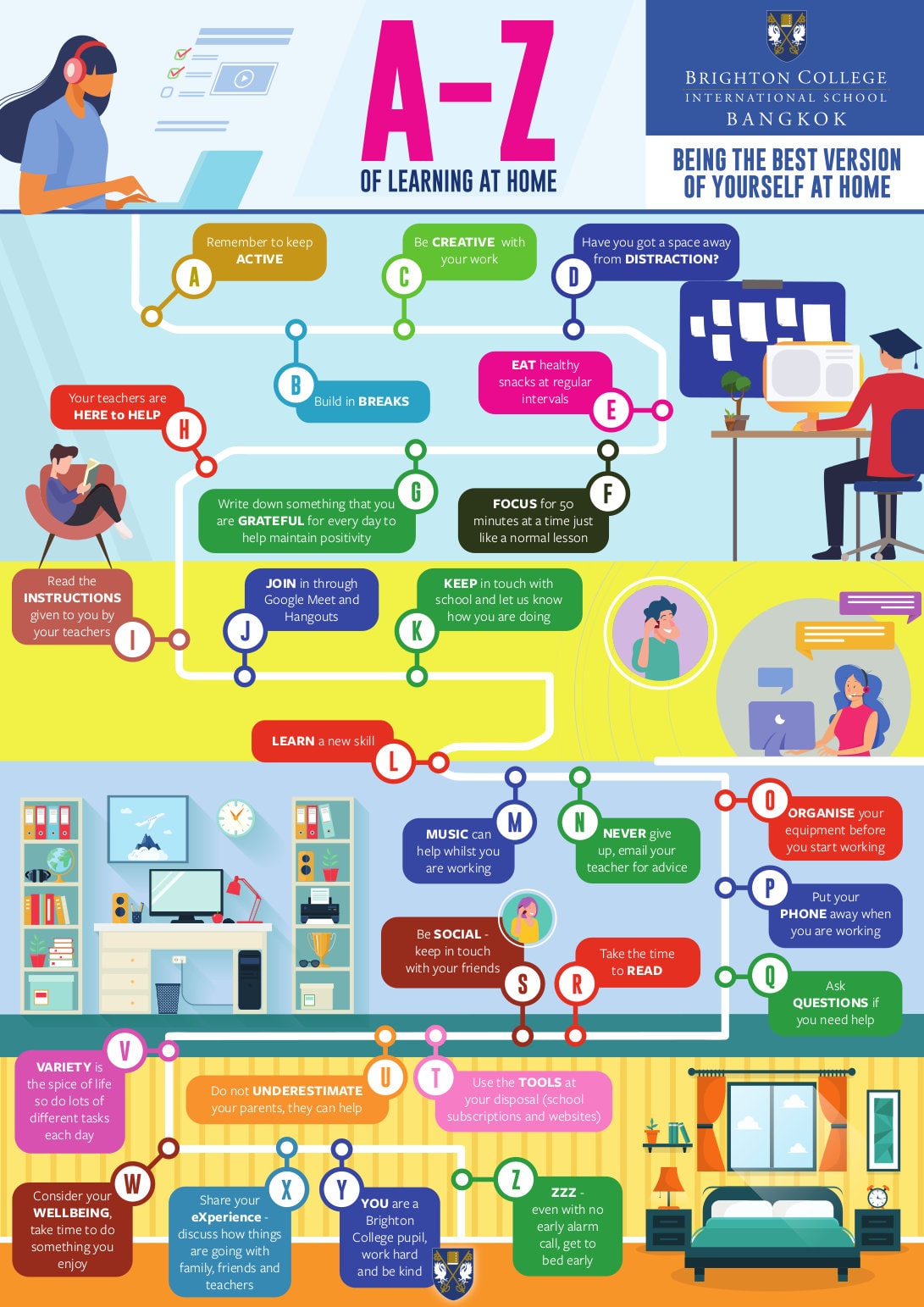 We knew early on that we would not be able to achieve all that we have without the support and patience of our parents, many of whom would be managing home learning for the first time. We worked hard to make sure that parents had clear information about how to help their children adapt. Each parent was involved as we rapidly deployed technology solutions and schedules, with parents having unlimited and open access to teachers via email. We also provided many home-learning guides, for example an A to Z poster to keep pupils on track.
Did we achieve it?
Well, the feedback from parents has been wonderful to hear, so we'll share one comment which summarises the overall sentiment,
"I would like to pass on our sincere appreciation for how well Brighton College Bangkok has managed our children's transition from a vibrant and nurturing college learning environment to a virtual, online approach at home. For our children it has at times been difficult to understand and adjust to, however at no time have we felt alone or without support from the teachers and leadership teams."
3. Teachers need support too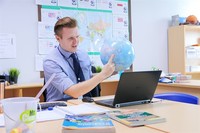 Every single one of our wonderful teachers has shown their worth during this extraordinary transition. They have embraced the challenge with a positive attitude and an energy which has been inspiring to watch. For many, this meant using new technologies and having to rethink their entire curriculum, but without exception they have risen to the task.
That said, it has been important for me as Head Master to let them know that they are also supported and appreciated during this difficult period. We have offered the flexibility for teachers to work at home, or to come into the College if they prefer. We have provided the resources required, and offered an open-door policy to hear any feedback and suggestions for how to improve our approach. Naturally, our staff have been vocal and optimistic, bringing their best ideas to the table and collaborating brilliantly to give our pupils the best education possible.
4. Ask for feedback and respond accordingly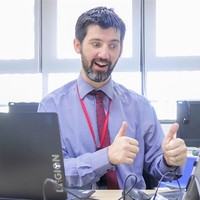 A feature of any new international school should be its open relationship with pupils and parents, and its willingness to welcome feedback at any opportunity. This period has been no exception, and we were quick to check in with pupils and parents to see how we were doing. We had a huge and positive response to both pupil and parent questionnaires. We were grateful to receive dozens of positive comments and fresh ideas, and worked quickly to implement changes. For instance, it was clear that some pupils were receiving too much work in a day, so teachers adapted their plans to spread tasks across a week, allowing pupils to balance their workload. We will continue to seek feedback and adapt.
We have been heartened by the many positive compliments praising our staff, and I thank them all once again for their commitment and hard work. During these strange times, we've certainly been tested as a College, but I am proud to see our innovative spirit on show, and am delighted to report that the education of our pupils remains as b as it can be, despite the frustration of being physically apart.
- Mike Walton
Head Master, Brighton College International School Bangkok