Find the best International School in
Madrid, Spain
Filtered by International curriculum curriculum.
All the key information about the 2 International Schools with International curriculum curriculum in Madrid, Spain: Extracurricular activies, if teachers are native, class sizes, fees, school bus availability, etc.
Enter your preferences and find the best international school in Madrid for your children.
There are 53 international schools in Madrid.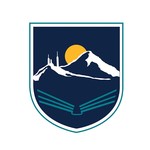 Fontenebro International School offers its students a truly bilingual education programme that is centred around developing their skills and talents on the basis of active, practical and experiential learning.
Curriculum

British, Spanish, International

Languages of instruction

English, Spanish

Ages

1 to 18

Yearly fees -

2022/2023

from:

€3,560


to:

€6,220

Your personal score
The European College of Madrid and Infant School, Bebin, offer an innovative and personalized education in a caring and multilingual environment.
Curriculum

Spanish, International

Languages of instruction

English, Spanish

Ages

1 to 18

Yearly fees -

2021/2022

from:

€4,770


to:

€6,610

Your personal score