Find the best International School in
Ho Chi Minh City, Vietnam
Filtered by Vietnamese American Bilingual curriculum.
All the key information about the single International School with Vietnamese American Bilingual curriculum in Ho Chi Minh City, Vietnam: Extracurricular activies, if teachers are native, class sizes, fees, school bus availability, etc.
There are 33 international schools in Ho Chi Minh City.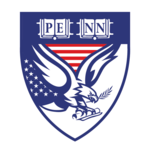 At PennSchool, we provide an enriched curriculum and a challenging, collaborative, and responsive learning environment to stimulate intellectual growth and creativity, as well as the social, physical, and personal development of our students.
Curriculum

American, Vietnamese American Bilingual

Languages of instruction

English, Vietnamese

Ages

5 to 18

Yearly fees -

2023/2024

from:

247,500,000 ₫


to:

385,000,000 ₫

Reviews

Your personal score